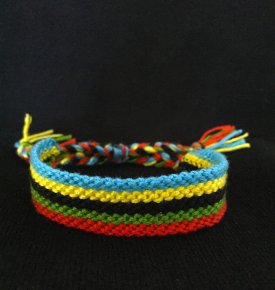 ---
These are the colors of inspiration, motivation and participation! If you want to get the absolute best out of yourself, then this bracelet is perfect for you. Of course also when you have Olympic aspirations or ever have participated at The Games.
The fabric feels soft, so you can wear it all day.
It always fits, because with the closure you can easily make it bigger and smaller.
#wearyourpassion
---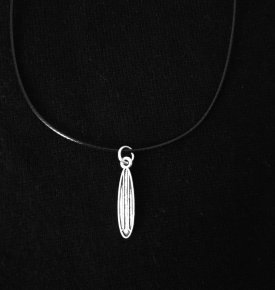 ---
Wear your passion. That is what you do with this surfboard necklace. You can wear it all day at the beach, in the water and in the sun. The black wax-cord can take it all.
It will get better and better!
#wearyourpassion
---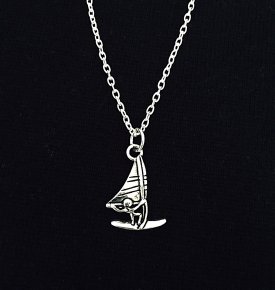 ---
Even when there is no wind, you wear your sport.
This windsurfing necklace shows your passion, when you are not in the water.
The windsurfing pendant is 2cm/ 0.7 inch long, the necklace is 45cm/17.5 inches.
#wearyourpassion
---