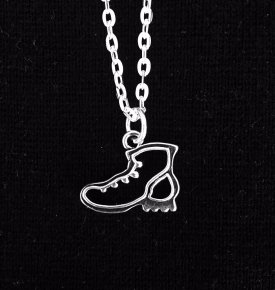 ---
This hiking shoe hangs on a silver chain of 60cm long. The pendant is 2cm by 2cm.
---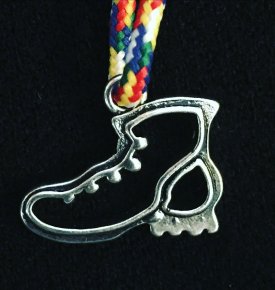 ---
This hiking shoe necklace is a nice reward for yourself after walking a considerable distance or if you have participated in one of the many great walking events in the country! In the sturdy cord you can make a button yourself and thus determine your own length. The pendant is about 2cm by 2cm. Cord plus pendant are sent to you in a length of 70cm.
---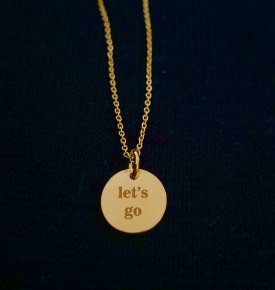 ---
This powerful quote will motivate you or make it a gift for someone, let's go!
The gold plated necklace is 42cm long.
#wesupportandmotivate
---